Nintendo NES System with The Legend of Zelda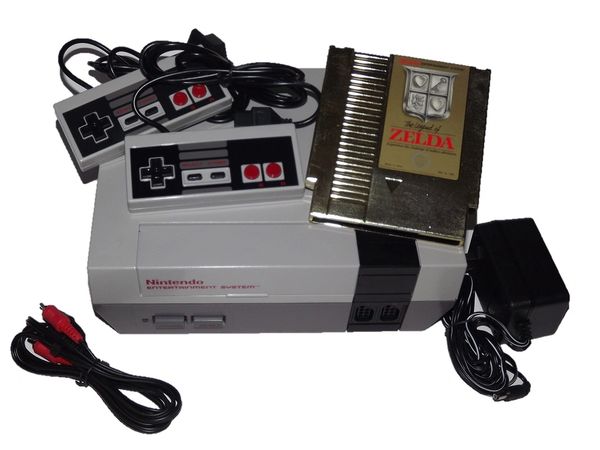 Nintendo NES System with The Legend of Zelda
This Nintendo NES System is ready for play and comes with a 30 day guarantee. You will receive an Original NES System. Please Note: systems do show signs of age including minor chips, nicks, scratches, and yellowing. System has been completely cleaned, restored, tested, and play tested! With a brand new 72 pin connector installed.

You will also receive the following accessories 2 new look-a-like NES controllers, a new 3rd party AC Adapter, new AV Cables, and The Legend of Zelda NES game.
You will receive instructions on how to clean you old NES games. If this is not done it could void your guarantee.