NES Replacement Controller Cord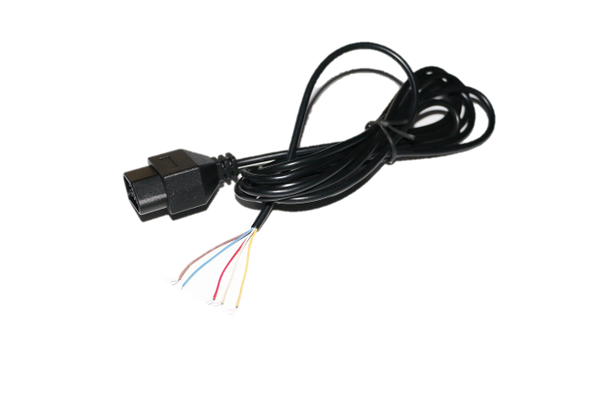 NES Replacement Controller Cord
Now you can repair that favorite Original NES controller with this replacement cable for your Nintendo NES Controllers (NES-004).
Includes replacement cable that measures a little over 5ft once installed
Compatible with all NES-004 models

Disassembly of NES-004 required to replace cable

Comes brand new not in box with a 30 day guarantee

Instructions are included.
Replacement cord is not a thick as the original cord. You will have space in the area where your cable comes out of the controller shell.