NES Controller with AC Adapter and AV Cables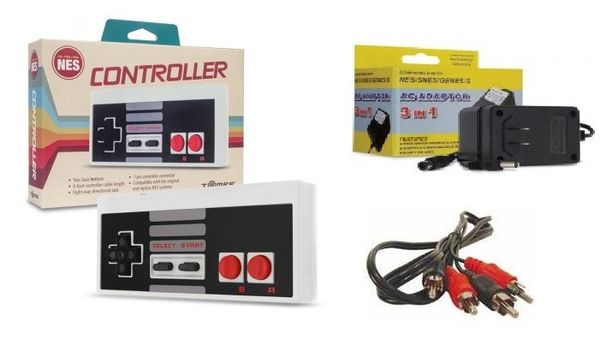 NES Controller with AC Adapter and AV Cables
Replace your broken or lost controller for the NES system with the Tomee NES Controller. The Tomee NES Controller features 7-pin controller connector, eight-way directional pad and four digital buttons, and it works great on the Nintendo and NES replica systems.
New Nintendo NES AV Cables will provide a much better sound and game graphics than the Original NES RF Switch.
Replace that old or broken AC Adapter on your Nintendo NES System with this third party AC adapter.
Product Features-Input: AC 120V 60Hz, Output: DC 9V-850mA.