GameCube Controller Adapter for Wii U & PC USB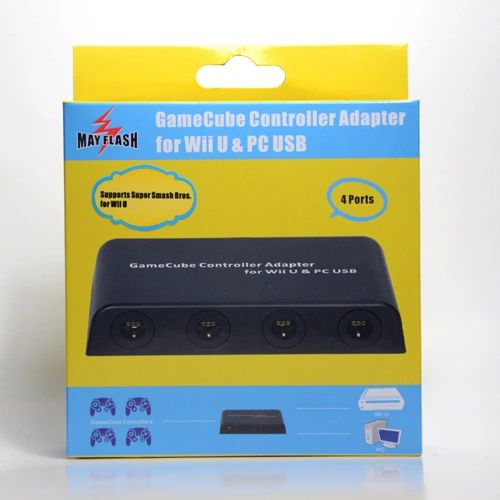 GameCube Controller Adapter for Wii U & PC USB
The Wii U GameCube controller adapter lets you play all your favorite Wii U games the way they are supposed to be played. You can also connect this to your PC USB. The four ports can support up to four GameCube controllers or four Wavebird controllers.
FEATURES

* Use up to 4 GameCube controllers.
* Compatible with Wavebird controllers.
*Switch from Wii U to PC mode by using the switch on the back.

*Buy two and you can connect up to eight controllers that can be used at the same time.
* Perfect for the Wii U Super Smash Bros. or Mario Kart 8
*Supports GC/Wii Emulator Dolphin.
*Compatible with Windows XP, Vista, Windows 7, Windows 8, 32 bit and 62 bit and Mac OS under the PC mode.