Donkey Kong Country Returns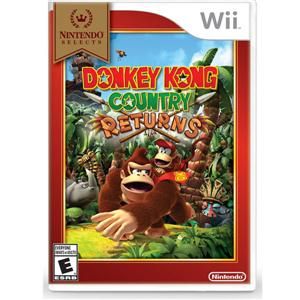 Donkey Kong Country Returns
Donkey Kong Returns For An All New Adventure!

General Information
Manufacturer:
Nintendo Co., Ltd
Brand Name:
Nintendo
Product Name:
Donkey Kong Country Returns
Marketing Information:
It's on like Donkey Kong™!

Donkey Kong™ is making a triumphant return, along with his trusted sidekick Diddy Kong™, in a brand new side-scrolling platform game from Retro Studios. Donkey Kong Country Returns, for the Wii system, has all new levels and all new chest-pounding challenges for players of all ages. The game takes inspiration from the original Super NES series, from barrel blasts to mine carts and then builds upon it by adding stunning graphics and new layers of depth to the world and game play. Donkey Kong Country Returns features the first ever simultaneous cooperative game play mode for the series allowing both novice and skilled players to actively play and experience the game together. Run, jump, climb and defeat enemies through diverse environments until you retrieve Donkey Kong's stolen banana hoard!
Product Type:
Software
Product Information
Software Main Type:
Game
Software Sub Type:
Action/Adventure Game
Software Name:
Donkey Kong Country Returns
ESRB Rating:
E (Everyone)
Multiplayer Supported:
Yes
Platform Supported:
Wii