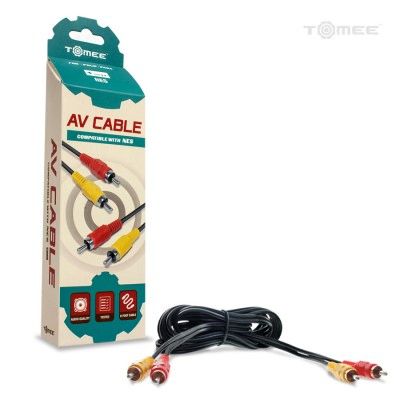 2 Prong NES AV Cable
Replace your lost or broken standard AV cables with the NES 2 Prong AV Cable. This Tomee Cable provides a cleaner and smoother image compared to the original cables provided with the NES system.
Connect your NES gaming system to a television with these high quality AV Cables.
Easy connections with color-coded connectors.